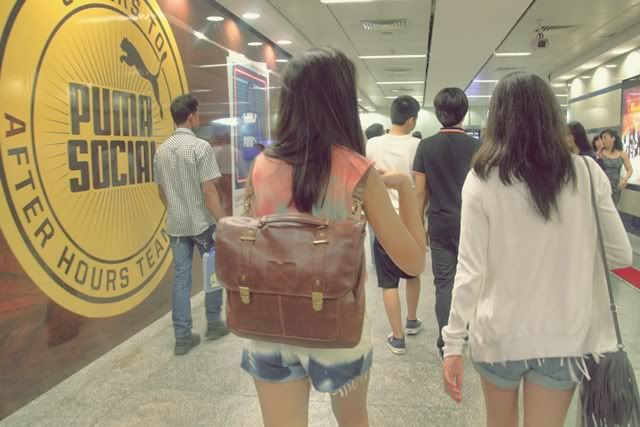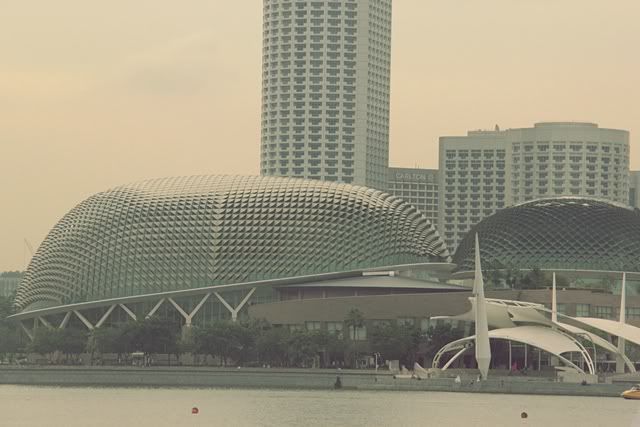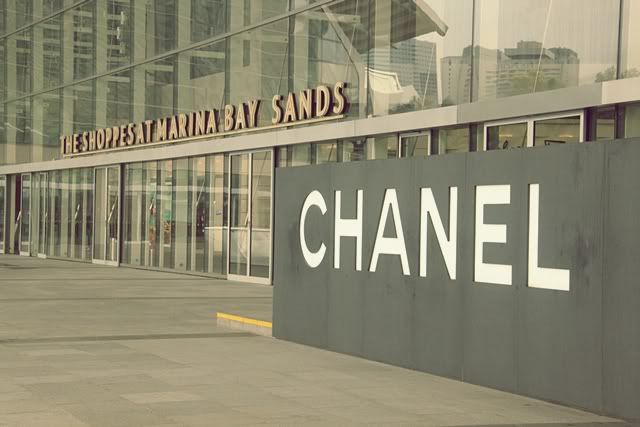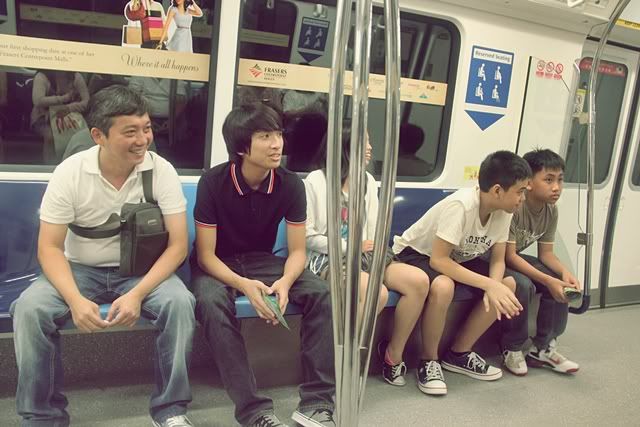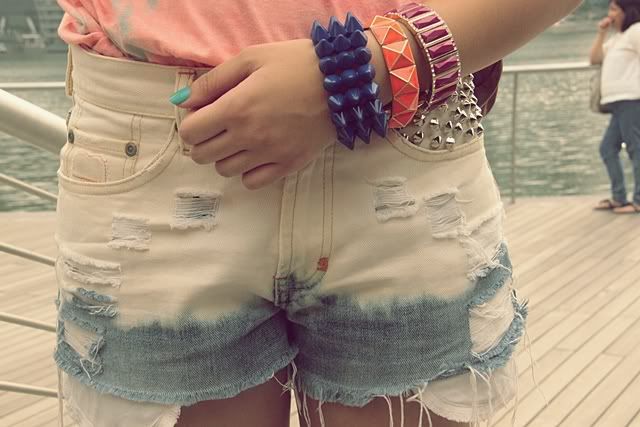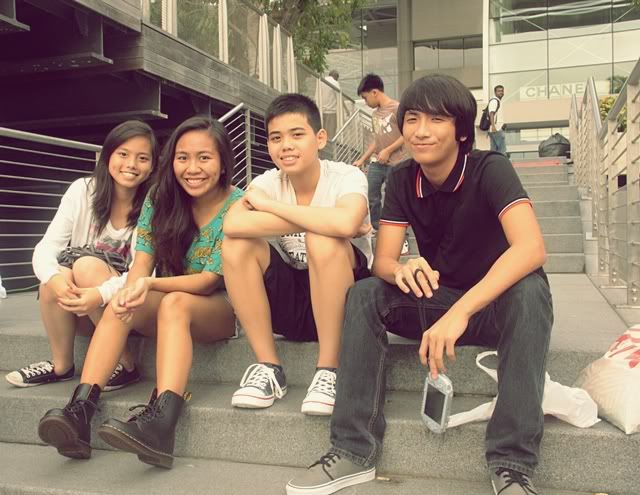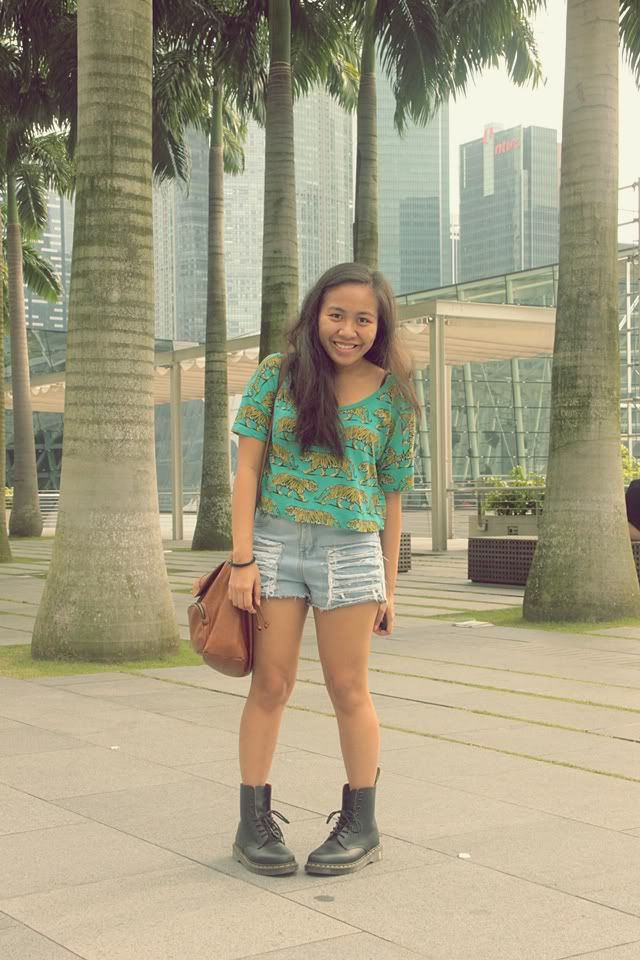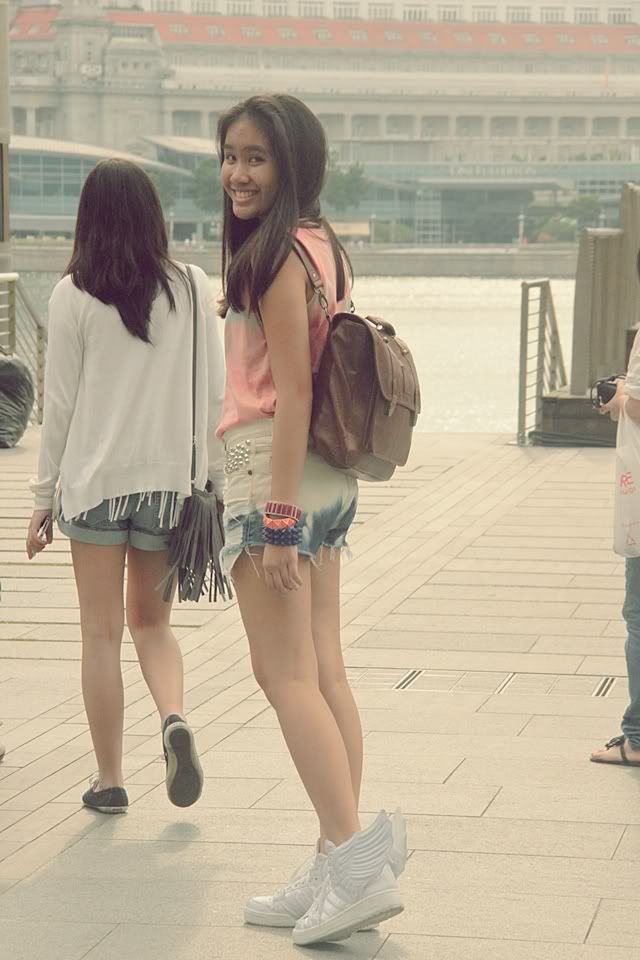 Nina wearing green top from Forever 21, shorts from Streetbeat, boots from Dr. Martens and bag from Zara.
Pat wearing top from Zara, shorts from Bubbles, winged shoes from Adidas, accessories from Forever 21 and bag from Topshop.
Hello! It's been a long time since we've posted here and we are really sorry for not updating this blog. It's just that, we've been really busy with school. But now, our schedules are starting to loosen up (mostly mine) and we can blog again! Yay!
Anyway, here are our pictures from our Singapore Trip last May. On our first day, we went shopping around Orchard Road and afterwards we rode the MRT to Marina Bay Sands. It's so sad to say that we weren't able to see their 'oh so popular infinity pool' but we were all tired of walking around and made a unanimous decision to just go home and rest. That's just about it for now, we'll try to update as soon as we can!
Hugs and Kisses, Pat. :)